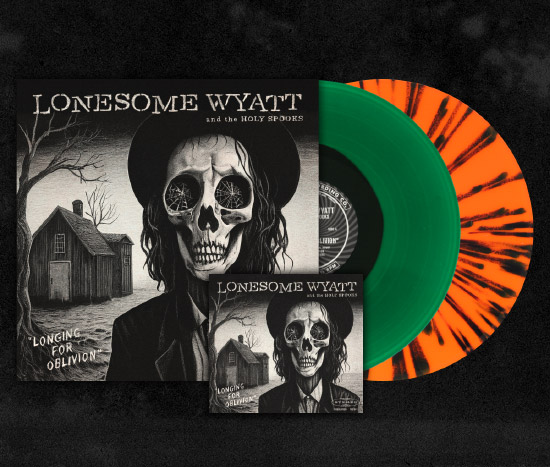 Greetings miserable friend,
Today is the official release date for the new Lonesome Wyatt and the Holy Spooks album "Longing For Oblivion!" Come on over to the haunted cellar and get yourself a copy on limited edition vinyl, CD or digital download.
Get Longing for Oblivion >
We also have a new moving picture video of the song "Time Makes Monsters." Take a look at this nostalgic nightmare right here:
Thanks to all you sad creeps who pre-ordered! They have all been shipped and you'll be able to sink your fangs into 'em real soon.
Spook on!
Your pal,
Lonesome Wyatt