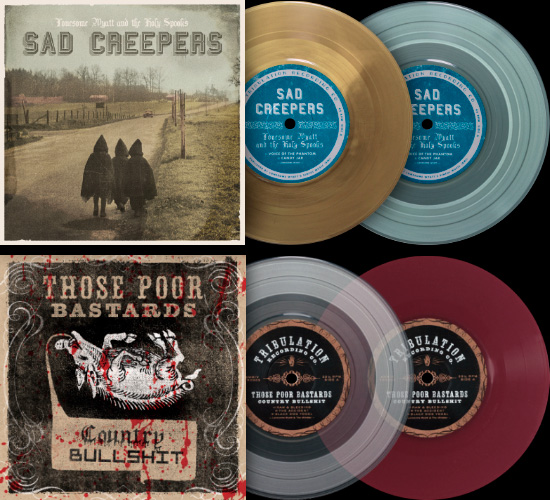 Today is official release date for Those Poor Bastards "Country Bullshit" and Lonesome Wyatt and the Holy Spooks "Sad Creepers" limited edition vinyl EPs. Come on over and get the horrid things right here:
Order Vinyl >
Order Digital Download >
Thanks to everyone who pre-ordered. They've all been shipped, and should be making your lives a bit more unbearable soon.
Your miserable pal,
Lonesome Wyatt